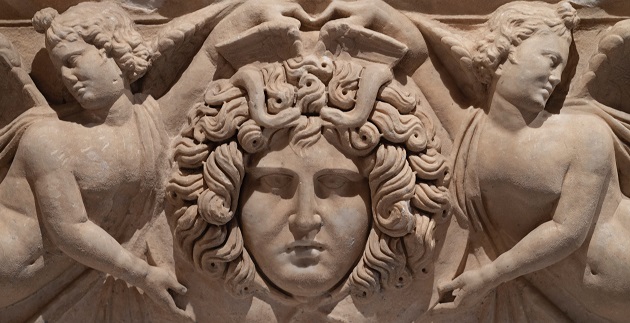 Mythology
MINOR - 12 Credit Hours
The Mythology Minor within Languages, Cultures, and International Studies is an interdisciplinary course of study, in which students take an array of coursework in different topical areas of mythology studies. A minor in Mythology requires the successful completion of 12 credit hours in courses, all passed with a grade of C or better.

Courses taken at another institution may apply toward the minor only if those courses are acceptable for transfer credit by the home program that offers the course. No more than 2 transfer courses can count toward the minor.

A minor in Mythology requires a minimum of 12 credit hours to be chosen from the following courses. The list of approved elective courses will be routinely updated to include special topics courses. Other relevant courses may be substituted with school director or designated faculty approval.
CLAS 230: Greek Mythology
ENGL 121: The Western Literary Tradition
ENGL 333: The Bible as Literature
ENGL 445: Cultural Backgrounds of Western Literature
FL200B: Masterpieces of World Literature- Germany, Switzerland, Austria
FL310: Caribbean Folk Tales
GEOL329I: Geomythology
GER230: Germanic and Norse Mythology
---
Contact Information
Dr. Mont Allen, Associate Professor in Classics and Art History
Office: Faner 2031
Phone: 618-453-5403
Email: montallen@siu.edu