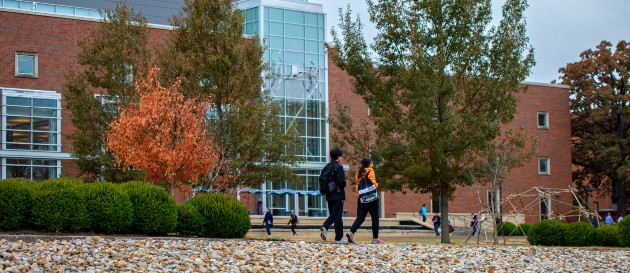 Foreign Language and International Trade
Foreign Language and International Trade (FLIT) is a B.A. program offered by the College of Liberal Arts in cooperation with the College of Business. It is for students whose interests include both foreign language and commercial studies and who would like to work in the international business community. FLIT graduates receive a balanced education, making them qualified for employment in an internationally-oriented business or organization, or within an international branch of state, federal, or multi-national government.
For more information, watch our video:
The program is divided into three main components: Foreign Language or World Cultural Studies, Business Knowledge, and Professional International Experience.
Foreign Language or World Cultural Studies
Students whose native language is English should focus on a single chosen world language and culture: Chinese, French, German, Japanese, or Spanish.
Each FLIT student chooses one language specialization, but there is no limit to how many foreign languages a student may study. Most students who study a foreign language in high school are able to skip past introductory courses through proficiency testing or by getting a grade of B or better in a second- or third-year language sequence course.
For students whose native language is not English, they can focus on a single chosen foreign language (Chinese, Japanese, German, or Spanish) or complete 7 world cultural studies courses taught in English.
Business Knowledge
All FLIT students will complete 39 business related credits in accounting, economics, finance, or marketing, to diversify their business knowledge and help them succeed in a global context:
ACCT 220 Accounting I
ACCT 230 Accounting II
CS 200B Introduction to Business Computing or ISAT 229 Computing for Business Administration
ECON 240 Introduction to Microeconomics
ECON 241 Introduction to Macroeconomics
ECON 329 Introduction to International Economics
FIN 330 Introduction to Finance
MGMT 202 Business Communications
MGMT 208/ACCT 208 Business Data Analysis or ECON 308 Economics and Business Statistics
MGMT 304 Introduction to Management or POLS 441 Administration of Bureaucratic Organizations
MGMT 345 Computer Information Systems
MKTG 304 Marketing Management
MKTG 435 International Marketing or MKTG 336 International Business
Professional International Experience
Near the end of the program, all FLIT students complete an internship in a country where the target language is spoken. The internship helps put theory into practice, sharpen language skills, and introduce students to the real world of international business. The FLIT internship is a key component of what sets FLIT students apart from other graduates.

Not only do FLIT students graduate with practical work experience, but they also possess the business, linguistic, and cultural knowledge to enable them to operate effectively within the international business (or government service) community.

The international internship experience can be substituted with a minimum of 8 weeks and 12 credit hours of approved Study Abroad experience.
ACCELERATING ACQUISITION OF LANGUAGE SKILLS
The acquisition of language skills can be accelerated and is strongly encouraged in two ways:
Study Abroad. In order to facilitate the acquisition of language skills and understanding of the contemporary culture, students are encouraged to do a study abroad in a country where they might end up serving their internship. Many times, a study abroad can fit into a summer semester and help advance the student one year's worth of language classes.
Language and Cultural Programs. Many programs are offered through Languages, Cultures, and International Trade as well as through the Center for International Education that can help students further their language and culture studies. For example, one of the most popular ways to practice a foreign language is to meet at one of the "language tables."  Each foreign language hosts a conversational "table" that serves as an opportunity to practice your language of study and meet others who also study or natively speak that language.