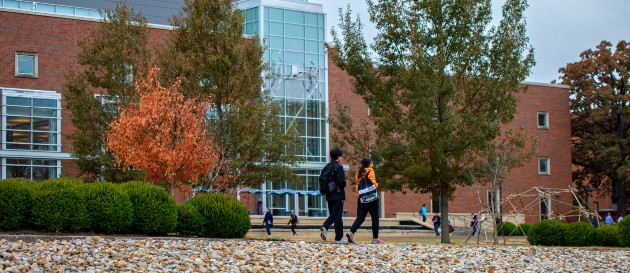 Language and Culture Programs
Our language and culture programs prepare you to enter another culture through language study. We offer five specializations in this area--Classics, East Asian Language & Culture, French, German, and Spanish. 
In French, German, and Spanish, you'll gain considerable fluency in the four language skills of speaking, listening, reading, and writing, as well as being introduced to the literature, film, culture, and history of the people--or peoples--who speak your chosen language. Students in French, German, and Spanish can also earn a K-12 teaching license through SIU's Teacher Education Program. In East Asian Language & Culture, you'll study either Japanese or Chinese, and have the option to add some courses in translation. In Classics, you'll develop solid reading knowledge of Latin or Greek, and take a wide range of courses across campus on various aspects of the ancient world. 
We are also happy to offer a new minor in ASL (American Sign Language).
Other languages
In conjunction with the Department of Linguistics, we offer "lesser taught languages." These have included Arabic, Turkish, and Wolof in recent years. Please contact Linguistics for details on which "lesser taughts" are being offered this year.  
Further help
For full details on which language program you can study and at what level, check out Our Languages page. Click on our Placement and Proficiency page for information on placement testing to ensure you end up in the right language class. You'll also learn how to receive credit for AP exams, transfer courses, CLEP credit or validating credit in this section.