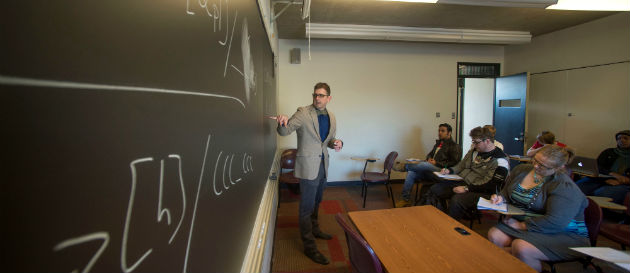 BA in Linguistics
Language is a means of social communication and a unique property of the human mind. Linguistics - the scientific study of language - has a broad appeal to students who are interested in the social sciences, the humanities, computer science, or the life sciences. The undergraduate program in linguistics helps students understand the diversity of human modes of communication, the social and psychological origins of language, and the processes by which languages are learned and lost. A major in linguistics provides students with a focused but broad-based education in the liberal arts. In addition, the way linguists think about their subject has greatly influenced the development of other disciplines such as anthropology, computer science, language teaching, philosophy, psychology, and sociology. A degree in linguistics will be of great value to students intending to pursue careers in those fields.
Graduates of the linguistics program who enter the work force immediately after graduating find employment in a wide variety of settings as teachers, writers, translators, editors, civil servants, community developers, etc. Graduates who go on to advanced study are well prepared for professional careers in fields such as linguistics, language teaching, educational administration, language planning, language research, speech pathology, lexicography, publishing, and foreign service
The program offers a B.A. degree in Linguistics with two possible tracks.  The first track provides students with a solid grounding in linguistic theory and application, the second track focuses primarily on teaching English to new speakers of the language in an ESL or Bilingual setting.