Satoshi Toyosaki
Professor - Japanese Advisor, Director of International Studies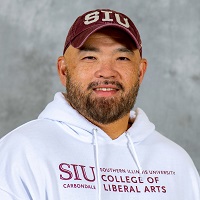 Satoshi Toyosaki
Associate Professor, Director of International Studies, Japanese
はじめまして!
I am an associate professor in the Department of Languages, Cultures, and International Trade. I also teach in the Department of Linguistics. My academic interests include international studies, Japanese language/culture, Intercultural Communication, and Peace Studies. I enjoy teaching a variety of courses in these areas. In addition to on-campus courses, I teach a study-abroad course called "Global Peace Studies in Japan." I hope to meet and learn with you in one or more of my courses!
I cross various academic boundaries and conduct interdisciplinary research. I enjoy learning from thinkers and writers mainly in the fields of Cultural Studies, History, Anthropology, Linguistics, Education, and Communication Studies. Recently, I am leaning a lot from health and environmental studies scholars. I use both qualitative and interpretive methodologies—critical ethnography, ethnography of communication, autoethnography, interviewing, discourse analysis, and rhetorical criticism—while conducting my research.  
I focus on transnational identity politics in various social landscapes, educational contexts, and intercultural conflicts. I have published in a variety of academic journals, such as Journal of International and Intercultural Communication, International Journal of Qualitative Studies in Education, Journal of Multicultural Discourses, and Cultural Studies ó Critical Methodologies, among others. I have coedited the books Intercultural Communication in Japan and Critical Intercultural Communication Pedagogy. In my recent research, I have been focusing on human health politics and international/-linguistic/-generational peace pedagogy.
If you have any questions about my courses or research, please feel free to contact me.
どうぞよろしくお願いします。