Emi Kanemoto
Assistant Professor of Practice, International Studies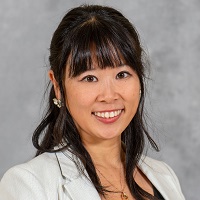 Dr. Emi Kanemoto received her Ph.D. in Media and Communication from Bowling Green State University. Her main areas of research are intercultural/international communication with a focus on peacebuiling, dialogue, and social change. Her academic research aims to strive to illuminate paths for a more inclusive society by producing scholarship at the intersections of cultural diversity, identity markers, and social justice, while elaborating on global and intercultural perspectives.
Recent projects have focused on international peacebuilding efforts centering Japan and WWII, and a dialogic approach to explore social change. Her research appears in publications, including Journal of Applied Communication Research and Communication Teachers.
She is active in academic conferences, and has been serving as an officer in several academic groups, including Intercultural Communication Interest Group at Central State Communication Association (CSCA) and Japan-U.S. Communication Association affiliated with National Communication Association. Her academic work and initiatives has been recognized at National and Regional conferences, including a Top Paper Award by Intercultural Communication Interest Group at CSCA in 2020.