SPARK for German
SIU Carbondale is offering after-school SPARK German language and culture courses at area high schools. SPARK for German is a joint project of the American Association of Teachers of German (AATG) and the Goethe-Institut. The AATG supports the teaching of the German language and German-speaking cultures in elementary, secondary, and post-secondary education in the United States. The Goethe-Institut is the cultural institute of the Federal Republic of Germany with a global reach.
Southern Illinois University Carbondale's SPARK Lab offers a playful approach to German lessons in after-school programs—providing early access to language instruction and creating opportunities for students to learn German. The trainers are undergraduate students and prospective teachers at Southern Illinois University Carbondale. Teaching a SPARK for German course allows them to gain first-hand teaching experience in K-12 schools and to develop their curriculum development skills. Our highly motivated trainers from Southern Illinois University Carbondale are currently presenting these afternoon sessions for high school students at Murphysboro High School and at Vienna High School on a weekly basis for up to 7 weeks in the spring of 2023.
Our trainers are upper classmen with a German specialization, including German Studies, German Teacher Education, and German Foreign Language and International Trade. They have completed Summer SPARK pedagogical training offered by American Association of Teachers of German (AATG) and the Goethe-Institut. Nathan Bailey and Yolina Lindquist are trainers at Vienna High School. Maryn Ellis, Yara Hindi, Chelsea McGee, and Jim Rotramel are trainers at Murphysboro High School.     
We offer after-school programs based on age appropriate, and engaging curricula that allow students to learn some basic German, get to know the cultures of the German-speaking world, and delve into topics related to STEM, sustainability, and the humanities. We are offering this program free of charge. Enrollment is limited.
Contact: Mary Bricker, Ph. D., SIU German SPARK Lab Director, mbricker@siu.edu
---
SPARK Program Trainers
Nathan Bailey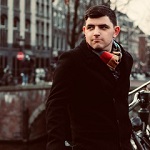 Hallo! My name is Nathan T. Bailey. I have been studying German now for four years and am very proud to be studying it alongside sociocultural anthropology at SIU. I am from Vienna, Illinois originally but have spent time living in Ulm, Baden-Württemberg in 2016. I really enjoyed my time in Ulm. It is the home city of Albert Einstein and home to the world's tallest church—the Ulmer Münster! When I moved to Germany, I had no prior experience in German, so it was an incredibly terrifying experience at first. The students and faculty at the Poligenius Realschule in Ulm, however, were very accommodating and helpful in teaching me elementary German. After my study abroad, I completed high school remotely, thus I was mostly self taught until I began my studies here. German culture has been a huge part of my life, from the time I was four years old being read fairy tales by my grandmother all the way up to now. I hope I can eventually live some of my future years in Germanic Europe and I plan to study abroad in Salzburg, Austria during my time at SIU.
Maryn Ellis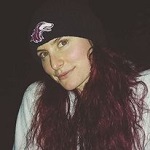 Hi! My name is Maryn Ellis and my passion for German started when I was a freshman in high school. I had the most wonderful experience and a wonderful teacher! I got involved with the German program at my high school because my older brother was also taking classes. I am majoring in Languages, Cultures, and International Studies with a specialization in German! I hope in the future to become a college professor.
Yara Hindi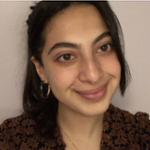 Guten Tag! My name is Yara Hindi and I am from Carbondale, Illinois. German has always been an interesting language to me. It has deep roots in many people's cultural history. High school ignited my interest to go through and learn this rich language. I took German for four years in high school and one year in college. I am excited to strengthen my knowledge and fluency in this language. I am majoring in Language, culture, and international studies with a focus in German along with my second major in political science. I believe German will help build a solid path for me to achieve my aspiration of becoming an international lawyer who is well immersed in more than two languages.
Yolina Lindquist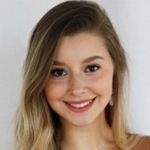 Hi! My name is Yolina Lindquist! I am a dual citizen of the United States and Switzerland. This is how I gained my passion for the German language. It has been a part of my life since birth! My mother`s side of the family speaks it and I long to communicate with them so I started genuinely studying german when I was a freshman in high school. I had the most wonderful experience and a wonderful teacher! I got involved with the German program at my high school through our german club, and cultural awareness clubs and through all the activities we do with it! I plan to major in Foreign Language and International trade with a focus in German! I hope in the future to work with international companies as a mutual advisor between the home country and the U.S.. My Dream would be to eventually work my way up to Ambassador between Switzerland and the United States.
Chelsea McGee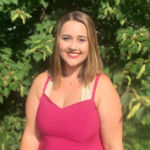 Hi! My name is Chelsea McGee and my passion for German started growing in high school. I had a wonderful teacher who made me fall in love with the language, culture, and traditions. During my time at SIU, I plan on fueling this by studying abroad. I am majoring in German Education and want to teach High School German in the future. 
Jim Rotramel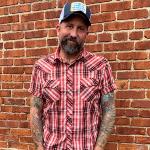 I'm Jim Rotramel from West Frankfort, IL. My connection with Germany started with my first trip there on tour in a rock'n'roll band. As of 2022, I've made 25 tours to Germany, spending most of my downtime in Berlin, Hildesheim, and Braunschweig. I fell in love with the country's language and culture and wanted to be able to communicate better with my friends from there. My high school never offered German, so I was completely new to the language. I learned all I could by myself through YouTube, Duolingo, etc. Soon after, I was blessed to receive mentoring from Frau Sharon Lorinskas, who helped me build a solid foundation of the language. I enrolled in the German program at SIU in 2021, and I am excited to help others learn more about Germany's wonderful language and fascinating culture.