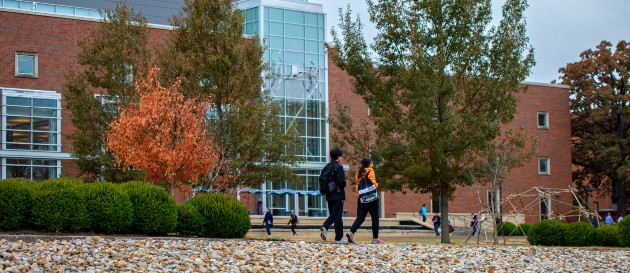 Major Course Requirements
China and Japan have rich, ancient cultures and also play an increasingly vital role in today's world. Students pursuing the interdisciplinary East Asian Language and Culture Specialization will acquire proficiency in Chinese or Japanese, and take courses in the department and other departments on campus that introduce them to the culture of these countries. They will gain a basic knowledge of the history, culture, and literature of people who speak their chosen language, and will learn how to think critically across cultures through analysis of beliefs, media, customs, and artifacts. In the course of their language study, they will gain the ability to discuss how and why Chinese or Japanese differ from English, helping them to understand how language works in general and how English and Chinese or Japanese work in particular.
Students in East Asian studies enjoy a wide range of career options in the public and private sectors, in the US or abroad. The East Asian Specialization is flexible enough to allow students to study a second field as well, widening their intellectual and career horizons still further.
East Asian Language and Culture Specialization Requirements
Students who do not take UCOL 101D (Foundations of Inquiry: Foreign Languages) as part of their Core Curriculum requirements are required to take FL 111 (one credit hour) in addition to meeting the requirements below. Transfer students must complete a minimum of 12 hours of their coursework at SIUC, including at least one 300 or 400 level class in their chosen language.
Three years of Chinese or Japanese (through 320B)
East Asian specialists starting their langauge study at SIUC will need to complete three years (18 credit hours) in Chinese or Japanese to reach and complete 320B. Students with prior experience in the language should begin at the appropriate higher level. They will also receive up to six hours of validating credit by successfully completing an intermediate or advanced course with a grade of A or B.
Additional 300 or 400 language courses in Chinese or Japanese: 12 credits
Students must complete all the required language coursework in their single chosen language (Chinese or Japanese). Language courses include all courses taught in the target language, as well as JPN or CHIN 410.
Chinese 370 or Japanese 370: 3 credits
Approved 300 or 400 level electives in Chinese/Japanese culture: 6 credits
Students are to selected electives from courses taught by the department or in related fields, as approved by the area advisor.
Check out our East Asian Language and Culture Specialization Check Sheet