Master's Program
REQUIREMENTS
The Master of Arts degree in sociology requires a minimum of 30 semester hours of coursework and a Master's research paper. Students are required to take the following three courses: SOC 501, Classical Sociological Theory (3 hrs); SOC 526a, Statistical Data Analysis in Sociology I (4 hrs); and SOC 512, Sociological Research Methods and Design (4hrs.), (students must receive an A or B in all three classes). Students are required to enroll in four additional graduate seminars (12 hrs) in sociology or related disciplines (one of which may be at the 400 level), and in four credits of Individual Research for completion of the master's degree research paper (Sociology 591). Students may take Independent Readings (Soc 596) and approved graduate level courses in other programs as long as the above requirements are also fulfilled.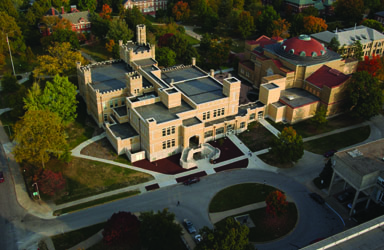 Credit hours per semester
Credit Hours per Semester. We require full-time students with full assistantships (i.e., ½ time assistantships) to enroll in a minimum of 8 credit hours per semester. Students with graduate fellowships, Veteran's benefits, or SIU Carbondale scholarships must take at least 9 credit hours as required by the Graduate School. Once all requirements except the MA research paper are completed, GAs may take 6 credit hours.
Master's Research Paper
Master's Research Paper. The research paper is developed from a paper produced in a sociology course or through independent readings/research with a faculty member. Students will select an advisor for the Master's Research Paper (e.g., the person who taught the course or supervised the readings/research project). Students will enroll with this faculty member for 4 semester hours in SOC 591, Individual Research, for the completion of the research paper. This course can be taken concurrently with or after the research seminar. The selection of the advisor requires paperwork that must be filled with the Director of Graduate Studies. The research paper will then be submitted for evaluation to another faculty member selected in concurrence with the faculty advisor for the paper. In case of disagreement over the evaluation (pass/revision/fail) of the paper, the graduate studies committee will appoint a third reader. The master's research paper normally is 20 to 40 pages in length and uses the standard American Sociological Review reference style. In addition to the copy required by the Graduate School, one suitably bound copy must be deposited in the Sociology library.