Our People
Main Content
Sometimes the mix is just right. You won't find this combination of faculty and staff anywhere else. Your passion for learning meets our dedication to mentoring. Your willingness to think outside perceived limitations meets our zeal for crossing academic boundaries. When you enroll in CoLA, you become part of something larger.
Deans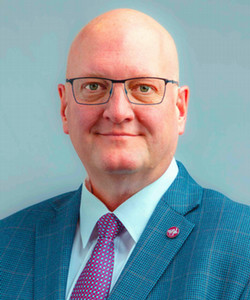 Joddy Murray
Dean of Liberal Arts
Faner 2427

Dr. Joddy Murray, Dean of the College of Liberal Arts, is the chief administrative and academic officer of the College and reports to the Provost and Vice Chancellor for Academic Affairs. The Dean is expected to bring a vision for the future which will inspire, encourage, build consensus, and lead the faculty, students, and staff of the College community to greater academic excellence. As the inaugural dean of a newly reorganized College, the Dean provides leadership in shaping the identity of the College, inspiring the College to develop innovative interdisciplinary academic and research activities, and serving as the face of the College in outreach to alumni and other constituencies.
Dr. Murray (Ph.D. Syracuse University, 2003; M.F.A. Texas State University, 1999; M.Ed. University of Oklahoma, 1995) is also a Professor of Rhetoric and New Media and is tenured in the SIU School of Literature, Writing, and Digital Humanities.
He teaches courses in writing, rhetoric, composition, and creative writing. His research interests include the rhetorical theory of multimodal composition and he publishes poetry. He is the author of Non-Discursive Rhetoric: Image and Affect in Multimodal Composition (2009), Kinematic Rhetoric: Non-discursive, Time-affect Images in Motion (2020), and Anaphora: Poems(2020).
---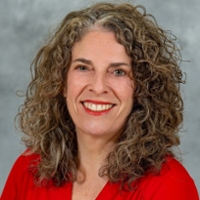 Jennifer Smith
Associate Dean for Budget, Personnel and Research
Faner 2427

Dr. Jennifer Smith, Associate Dean for Budget, Personnel and Research, assists the Dean of the College of Liberal Arts in the administration of personnel, fiscal, and budgetary matters. In addition, she facilitates and oversees research, scholarship, and creative work, and represents the College within the University and extramurally.
Dr. Smith's main area of research is late-nineteenth- and early twentieth-century Iberian literature and culture, with a special focus on medical discourses on gender and sexuality and their dialog with literary works. Her research also explores questions of race and class. She has published four books: Women, Mysticism, and Hysteria in Fin-de-siècle Spain (Vanderbilt UP, 2021, author), Modern Spanish Women as Agents of Change (Bucknell UP, 2018, editor), Intersections of Race, Class, Gender, and Nation in Fin-de-Siècle Spain (Routledge, 2017, co-editor with Lisa Nalbone), and Emilia Pardo Bazán's Insolación (Cervantes & Co., 2011, editor). She has also authored over twenty articles and book chapters, the majority focused on the Spanish feminist writer Emilia Pardo Bazán.
In the School of Languages and Linguistics, Dr. Smith teaches courses on Spanish language, and Iberian, Latin American, and Latinx literature, cinema, and culture. She also directs the summer study abroad program in Alcalá de Henares, Spain.
---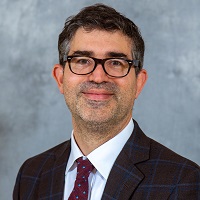 Benjamin Bricker
Associate Dean for Student and Curricular Affairs
Faner 2427

Dr. Benjamin Bricker, Associate Dean for Student and Curricular Affairs, is primarily responsible for the development and coordination of student and curricular matters in the College of Liberal Arts, including program development, program modification, program review, articulation, and course scheduling changes. Professor Bricker's position also helps to coordinate scholarships and student success initiatives, as well as to oversee grade changes, academic reinstatement, academic misconduct, and academic grievances.
Dr. Bricker (Ph.D., Washington University in St. Louis, 2013; J.D., University of Illinois, 2008) is also an Associate Professor of Political Science and holds a cross appointment in the SIU School of Law.
He teaches courses in constitutional law, civil rights & liberties, law & society, and international law, as well as comparative courses in democratization, European politics, and constitutionalism. His research interests include judicial decision making, political polarization, and the operation of judicial review in democratic societies.
He is the author of Visions of Judicial Review: A Comparative Study of Courts and Policy in Democracies (ECPR Press, 2016). Other work has appeared in the German Law Journal, the Justice System Journal, and Law & Policy, among others.
Advisement
Quiana Jackson
Chief Academic Advisor
Faner 3341

Programs:
Africana Studies
Liberal Arts Undecided
Quiana is a dedicated post-secondary education professional with over 10 years of experience serving and advising students of diverse population in higher education. She is a two-time alum of Southern Illinois University Carbondale graduating with a BS in Management and a MS.Ed in Workforce Education and Development. She believes in life-long learning and pursuit of dreams. Current interests are in student success, leadership and employee relations/development. She is a Southern Illinoisan raised in the historic city of Cairo IL. She enjoys traveling and spending time with family and friends.
---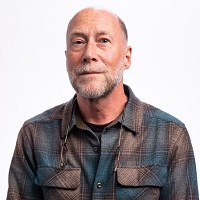 Thomas Price
Faner 3341

Programs:
English
History
Languages, Cultures & International Trade
Linguistics
Philosophy
University Studies
Thomas has been an academic adviser at SIU for over 25 years. He is committed to serving and advising students at SIUC. He advises students in Liberal Arts English, History, Foreign Languages, Linguistics, Philosophy, and University Studies.
---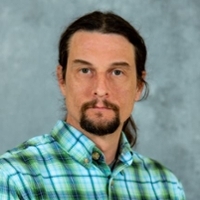 Steve Sawyer
Faner 3341

Programs:
Anthropology
Communication Studies
Political Science
Pre-Law
Sociology
Steve is the academic advisor for students in Anthropology, Communication Studies, Political Science, Pre-Law, and Sociology He served in the Navy before college and holds a BA in Philosophy and an MFA in Creative Writing, both from SIU Carbondale. Steve joined advisement at the beginning of 2022. Prior to that, he worked for 21 years in Morris Library and taught ENGL 101 and 102 classes for 3 years as a graduate student. His extensive past at SIU makes him an excellent resource for students trying to navigate the system. He enjoys coffee and problem solving. His further interests are varied, including drawing, exercise, organic farming, and cat wrangling.
---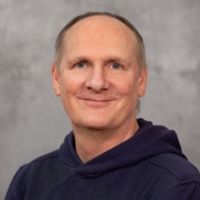 Brien Hays
Faner 3341

Brien grew up in Denver Colorado, finished high school at Carbondale Community High School and has been here ever since. He is an SIU Alumnus in Philosophy. Brien traveled around the country playing ultimate (frisbee) for many years before settling down, started at SIU at the Clinical Center in 2009 and has been in several positions before his current one. His son is a junior in high school who is a great kid and loves to play video games. At SIU Brien enjoys the process of helping students, whether it's navigating the maze of Faner Hall or the maze of getting through college.
Dean's Office Staff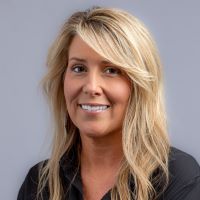 Amanda Hine
Administrative Aide, Office of the Dean
Faner 2427

---
Kandace Kellett
Assistant to the Associate Deans
Faner 2427

---
Layla Murphy
Coordinator of Recruitment, Retention, and Outreach
Faner 2433

---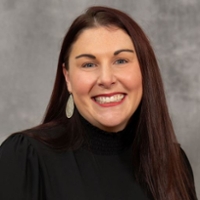 Rachel Wolters
Recruitment Specialist
Faner 2435

---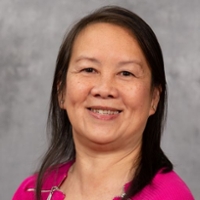 Kim Maier
Senior Business Manager
Faner 2427

---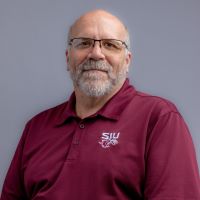 David Lingle
Accounting Specialist
Faner 2512

---
Michael Moore
Director of Development
Kaplan 217

---
Tobias Merriman
IT Manager/Admin. Coordinator
Faner 2024

---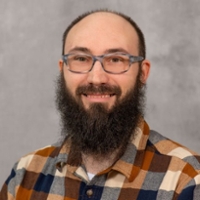 Robert Oakley
Associate, Information Technology Support
Faner 2036