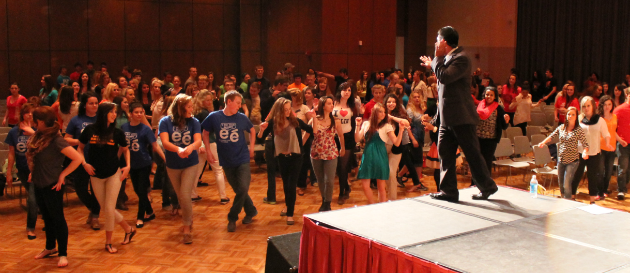 World Languages and Cultures Day
World Languages and Cultures Day 2023 will be taking place on Tuesday, October 3rd at the SIU Student Center! The event begins at 8:30 and the last session ends at 12:00pm. 
Every year for 46 years, between 500 and 1,500 area high school students and their teachers come to the SIU Carbondale campus to celebrate a day of world languages and cultures. In 2022, faculty, staff and community members came together to create a day jam-packed full of culture presentations and demonstrations from all of the languages and cultures taught at SIU and more! Around 900 students from local high schools attended the event.
Contact: wld@siu.edu
---
WLD 2023 is brought to you by the School of Languages and Linguistics and the College of Liberal Arts