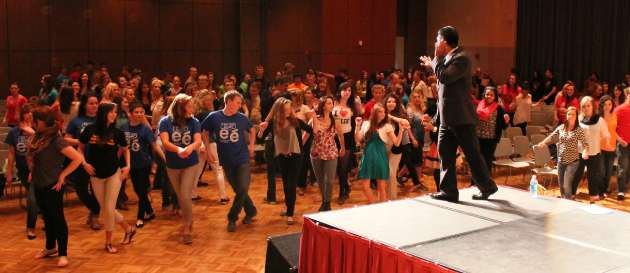 Upcoming Courses
We publicize some special classes (and other classes where we have spiffy flyers) here. You can, of course, also start a new language each fall semester (you can also start Spanish in the spring) or continue a language you've already started. For details on what you can do with each of our languages, try this link. 
FALL 2017
SUMMER 2017
Germanic Myths and Legend - FL 200b (PDF)
SPRING 2017
Business Spanish - SPAN 435
FALL 2016
Film in the 3rd Reich - GER 481 (taught in English)
Ugly Feelings: Affect and the Discourses of Neo-classicism and Romanticism in Spain - SPAN 40/550
The Fairy Tales of the Brothers Grimm - FL 200b (taught in English)
SUMMER 2016
Masterpieces in French and Francophone Literatures and Cultures - FL 200a ONLINE
Germanic Myths and Legends (Masterpieces of German Literature) - FL 200b ONLINE
SPRING 2016
Courses in Classics for spring 2016: a handy PDF listing the days, times, and instructor of record for our Culture, Civilization, and Languages Courses in Classics
Classics Seminar - Topic: Ancient Epic (CLAS 491)
Masterpieces in French and Francophone Literatures and Cultures (FL 200a)
Francophone Litertures (FR 476)
Masterpieces of Oriental Literatures (EA 300)
The Spanish Civil War through Documentary, Film, and Personal Account (SPAN 401/501)
NEW! ONLINE: Conversational Chinese for Beginners (FL 100A)
For our master's students: a list of graduate courses offered spring 2016
FALL 2015
Advanced Chinese through Media (CHIN 305)
Classics Courses: Fall 2015 (list of courses across campus on Classical themes)
East Asian Civilization (EA 102)
Spanish 460/560: La posguerra espanola
SUMMER 2015
French 123A & 123B: Elementary French
Spanish 141A & 141B: Elementary Spanish
SPRING 2015
Courses in Classics: Language Courses and Culture and Civilization Courses listing
CLAS 315i/950: Classical Themes (Etymology)
EA 370: Modern Chinese Literature and Film: Topics—East Asian Culture. What is modern china in the eyes of writers and filmmakers? How do authors depict love, vengeance, loyalty, and identity crisis in the time of war and revolution? Join us in discovering major literary pieces of feature films from China, Hong Kong and Taiwan throughout the 20th century. Contact Fang-yu Li for further information.
FL 200b: The Fairy Tales of the Brothers Grimm
FALL 2014
CLAS 130A - Elementary Greek
SPRING 2014
CLAS 230 - Classical Mythology
CLA 491 - Trojan War Tragedies
SPAN 304 - Hispanic Cinema for Conversation
Ancient Courses - Days and times for Culture and Civilization Courses: CLAS 230: Classical Mythology (core currriculum); HIS 412a: Empire and Social Conflict in the Roman Republic; PHIL 470a/581: Plato; and CLAS 491: Trojan War Tragedies - Language courses: CLAS 133b: Elementary Latin and CLAS 202b: Intermediate Latin: Ovid
FL 200b - Grimms' Fairy Tales, Core II Course
French courses - spring semester
FR 435 - Life and Work in France