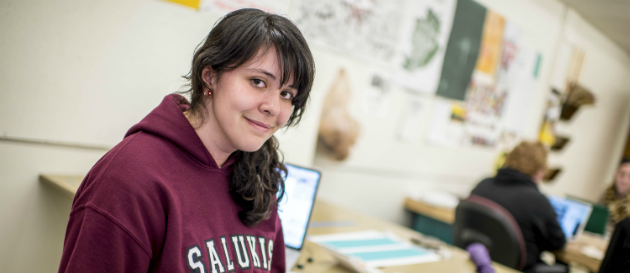 Giving
Thanks to gifts from donors, we were able to offer over $125,000 in scholarships to incoming and returning students during the 2021-2022 academic year. Some of those scholarships helped students meet rising college costs. Others made it possible for students to study abroad—often the first time our students travelled outside of the US.

These are transformative experiences that your support can help make happen. Gifts in any amount make a difference for our students.

The form below will take you to the Southern Illinois University Foundation's secure online giving site. You'll be asked to pick a fund; info on the various funds can be found on our Awards and Scholarships Page. If you want your contribution to be available for the widest range of needs for our program and our students, select the "Foreign Languages & Literatures Fund" on the dropdown box below.

If you are interested in making a contribution for a set purpose other than one of those funds, or setting up a fund of your own, we'd be delighted to help make that happen. Drop us a line at sll@siu.edu.
---