Liedloff Scholars in German
Academic Year 2017-2018
Tessa Hudgeons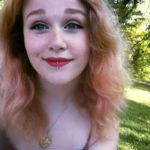 (Springfield Southeast High School, instructor Vicki Oldani)
My name is Tessa Hudgeons, and I'm from Springfield, IL. I became involved with German during middle school, when my older sister would take me along to German club events. In high school I decided to take the class for all four years. During my last two years at SSHS I developed a growing fascination with literature, sociology, as well as theology and philosophy. The experience of another language and culture opened up a whole other world for me. In the future I hope to learn other languages to expand my studies. Currently I am majoring in German. I'm most grateful for all of my teachers along the way, who not only helped me earn this scholarship but also taught me to remain curious and engaged.
Sierra Priebe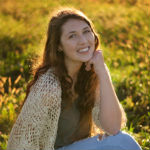 (Olympia High School, instructor Rebecca Meissner)

I'm from a small town in central Illinois called Danvers. I originally signed up for German just because I needed foreign language credits to graduate and German sparked my interest more than Spanish. Once I started learning it something clicked and I fell in love with the language. German quickly became my favorite class because I was and still am fascinated by the way the language is structured and the culture. I am majoring in German as well as Accounting and would like to work for a German company or with international trade someday. Unfortunately, I have not had the opportunity to visit a German speaking country yet, but I do plan to in the near future. I am still not very familiar with the Carbondale area, so in my free time I like to go out and explore the local state parks and small towns.
---
Academic Year 2016-2017
Carly Kasicki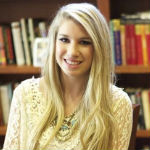 (Guilford High School, instructor: Darryl Mertz)
As a student at SIU, I am engaged in the honors program and Saluki Ambassadors. As an avid rock climber and world traveler, I look forward to travelling abroad to Austria, Germany, Switzerland, and Belgium. I study Foreign Language International trade with concentrations in German and French, pre-law, and a minor in criminology.
Abbygail Meyer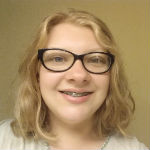 (Lanphier High School, instructor: Joachim T. Schweickart)
My name's Abbygail Meyer, I'm from Springfield, IL. I studied German all four years of high school, I fell in love with it and decided I wanted to continue my German education in College. I heard about the Mary Liedloff scholarship and applied for it and the rest is history. I love SIUC and the whole German department. I am planning to major in German and Special Education. I plan to study abroad in Germany and travel there whenever possible.
Audra Reidner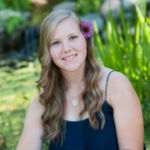 (Princeton High School, instructor: Candice Fetzer)
I grew up in the small town of Princeton, Illinois. As I entered into a small town high school, my choices for learning a new language were German or Spanish, and everyone I knew took Spanish as an elective. I wanted to take a different path, and so I chose German. I graduated high school with four years of German experience. Before starting the 2016-2017 school year down here, as a freshman, at Southern Illinois University, I had the chance to go overseas to Germany and Austria. While it was not for study abroad, I got to experience the very language and culture I have learned about. In my free time, I love to adventure outside and see what nature has to offer: kayaking, hiking, and fishing. I also love to get out on the golf course and play a couple of rounds when I have time.
---
Academic Year 2015-2016
Damien M. Berube
(Olympia High School, instructor: Rebecca Meissner)
Emma Lasley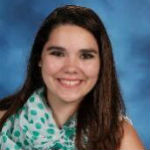 (Lanphier High School, instructor: Joachim T. Schweickart)
My name is Emma Lasley, I'm from Springfield, Illinois and I attended Lanphier High School. I am a German Major (duh) but I'm also double majoring with Music Education with a minor in American Sign Language. I started learning German in high school because I read a pamphlet in middle school about how cool German was. I didn't want to take Spanish because I knew it would be super full and everybody would take it. In the end, I decided to take German rather than French because pretty much all of my friends also decided to take German. After a couple years in high school, I found out that I was actually pretty good at it and I really enjoyed taking it, so I stuck with it for the rest of high school. This gave me the opportunity to go abroad to Markleeberg (a small town very close to Leipzig) for three weeks with my high school German teacher and several other students from throughout the country. I made so many friends over those three weeks and I learned so much about German, not just the language but also the culture. I fell in love with it and I knew that German was something that I loved and I never wanted to give up. I have a very packed schedule so I don't have very much "free time," but I enjoy pretty much every moment of what I do, so I don't mind doing what I have to to achieve my goals.
Rachel R. Radtke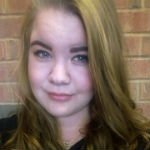 (Cary Grove Community High School, instructor: Ulrike Kieffaber)
My name is Rachel Radtke. I grew up in Wyoming, but somehow ended up in the tiny Chicago suburb of Cary, Illinois where I graduated from Cary Grove Community High School. I got into German mostly by accident. 11 year old me had the opportunity to do whatever Rosetta Stone language of her choosing. I chose German and fell in love.  I have yet to go to Germany, but I would like to visit within the next year. In my free time I love to explore the state parks around the area- Garden of the Gods is a favorite.
---
Academic Year 2014-2015
Nicole Knoles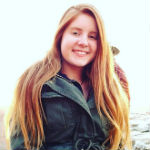 (Lanphier High School, instructor: Joachim T. Schweickart)
By receiving the Helmut and Mary Liedloff scholarship I was able to continue studying German, as well as other fields of interest in which I chose to also study Theoretical Linguistics and International Studies. I am from Springfield, Illinois and graduated in 2014 from Lanphier High school. I began learning German because I had a strong interest in languages that most people did not commonly learn outside of French and Spanish. The class was also offered in full immersion, whereas the other language courses at my high school were not. Immersion is a method that I believe works really well when learning a new language so it sparked my interest in the language even more. Though I have not studied abroad yet, I do have plans to study or work abroad in the future. In my down time I enjoy reading books, watching movies, being in nature, exploring new places and spending time with family and friends. In short, I highly value education and believe that this scholarship gave me great opportunities to excel in and outside of the German department.
Phaedra Norell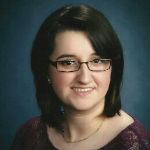 (Centennial High School, instructor: Mary Malloy)
I began studying German in high school because I had an interest in German culture and the language itself. My high school experience fostered curiosity and encouraged development of language and speaking skill, and this passion led to my application for the Liedloff Scholarship. The Liedloff Scholarship has allowed me to continue my German education at a higher level, and the faculty and staff at SIU have continued to encourage my curiosity and love of the German language. I hope to use my German education in the future to work in a German company, or in cooperation with a German company in order to study neuroscience and neurodegenerative diseases and their effects in populations around the world.
Eli X. Scherer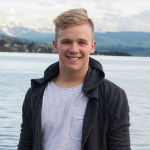 (Carbondale High School, instructor: Sharon Lorinskas)
My name is Eli X. Scherer and I grew up and went to high school in Anna-Jonesboro Illinois-a small town just 30 minutes south of Carbondale. Being from a small town always made me want to see more of the world, so in 2011-2012 I set off for one year to be a Rotary Youth Exchange Student in Germany. I had never taken German courses, so I had to adapt quickly once I got there. Luckily, total immersion is the best way to learn a language an I was able to learn it fluently in one year. Now, 5 years later, I am a Liedloff Scholar and will soon have my Bachelor's degree in German at SIU. Being a Liedloff Scholar not only helped me financially, but it also allowed me the opportunity to study abroad again, this time in Zurich Switzerland. The experiences I have gained while traveling have taught me much more than I have ever learned in a classroom, and opened up doors to me which I never knew existed. I am very grateful to have had the o to study abroad once again through the SIU, and urge other students who receive the Liedloff Scholarship to do the same! 
---