East Asian Civilization
East Asia boasts rich civilizations and is an increasingly important part of our world today. 
We currently offer a major specialization in East Asian Language and Culture and minors in Japanese, Chinese, and East Asian Civilization. Students can use Chinese or Japanese as part of our International Studies Program or Foreign Language and International Trade (FLIT) program.  
Contact Information:
Chinese: Dr. Shu-Ling Wu, Assistant Professor of Chinese
Japanese: Dr. Alan Kim, Professor of Japanese
Foreign Language and International Trade and International Studies: Thomas W. Price, CoLA Adviser, Faner Hall Rm 1229 (door 6), 618/453-3388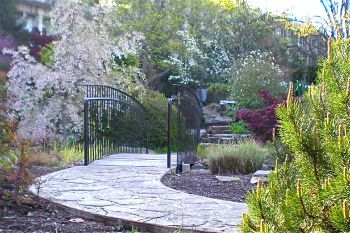 The Japanese Garden at SIU
For more information on East Asian courses, download the Languages, Cultures, and International Trade 2017-2018 catalog section here.