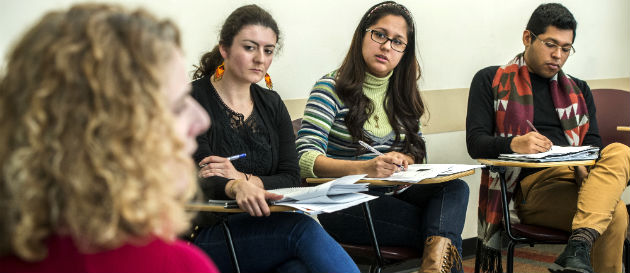 Financial Support
The department of LCIT offers a number of competitive teaching assistantships to its MA students. Assistantships provide stipends for the academic year and a full tuition waiver. Assistantships are renewable to MA students in good standing for up to twenty-four months. These assistantships also offer graduate students college-level teaching experience and in this way aids in their professional development as teachers. Summer teaching is also available to a limited number of graduate students.
Applications for assistantships are considered along with applications to the MA program.
Please visit the
Graduate School
website for additional requirements and funding information.