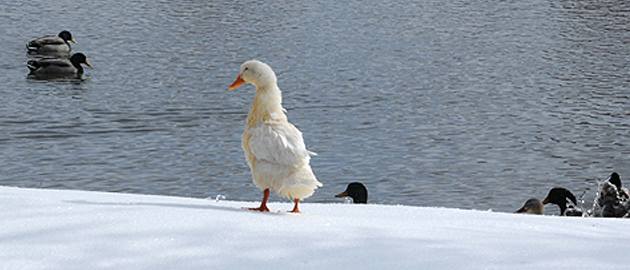 Undergraduate Resources
Faculty Mentors: Several English Department faculty volunteer their time to act as mentors to English majors who want to learn more the various English degree programs and seek advice on course selection. Mentors are not academic advisors. Students should still work with their academic advisors in the College of Liberal Arts or the College of Education and Human Services to register for classes. However, faculty mentors are there help students think about their education and plan now for life after graduation. 
Scholarships and Financial Aid: English majors in need of financial aid are assisted in finding scholarships, loans, and campus employment opportunities. Majors may also compete for the William Farmer Award ($700-1,000 annually), the Griffin Award, the Petroff Award, the James Benziger Award, and the Thelma Louise Kellogg Scholarship, which offers a substantial amount of financial support to outstanding juniors and seniors. 
Internships: Students may develop valuable experience and receive course credit by working as interns in the Department's Writing Center or computer classrooms; with the Crab Orchard Review, the Department's literary magazine; with the editors of Southern Illinois University Press's Baseball Series and Rhetorical Philosophy and Theory Series and with other faculty supervised publications; in the Special Collections division of Morris Library; and in the University's Coal Center, a research institute. Internships outside the University are also available.
Special Events: The University offers a rich array of guest lectures, museum shows, art exhibits, films, and concerts. The Department sponsors many resident and visiting lecturers, poets, and fiction writers. Two notable annual events are the John Gardner Memorial Reading in the fall semester and the Harry T. Moore Memorial Lecture in the spring semester. Recent speakers have included Stanley Elkin, William Gass, Howard Nemerov, Conor Cruise O'Brien, Ellen Gilchrist, and Barbara Hardy.
Links: