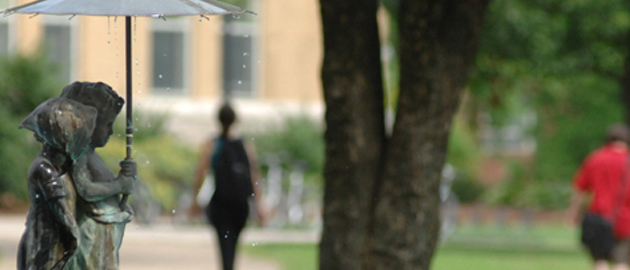 Undergraduate Studies Program
Welcome to the Undergraduate Studies Program. We hope that you will take the time to explore the general requirements for becoming an English major or minor as well as the courses we offer each semester. Our majors can choose from four distinct paths depending on what they want to study and where they want to go after they graduate from SIU Carbondale. These include: 
The study of literature and written communication disciplines the intellect and teaches us to comprehend the world. Employers want people who respect and understand the diversity of human experience, who can communicate directly and clearly, and who can take on responsibility, initiate change, and solve problems independently. The discipline of English seeks to define what it is to be human by scrutinizing both real and imagined experience; by teaching us how to think creatively and critically, using our interpretive and analytical abilities; and by teaching us valuable lessons about the human experience--that things may not be as they appear, that language can be both powerful and playful, that even as we differ, humans share many important values.
Students who choose to study literature, language, rhetoric, and composition in the SIU Carbondale English program have access to excellent resources: a talented, friendly faculty, small class size, well-equipped facilities, and extensive library collections. Graduates of the program have gone on to work in teaching, publishing, and law. Others hold responsible positions in business, industry, and government. Find out more about what you can do with an English major on our page of Frequently Asked Questions.
For more information or questions about our Undergraduate program, please contact the Director of Undergraduate Studies: Dr. Patrick McGrath.
---
Mr. Carl Lutes, sponsor of the Outstanding Senior English Major Award and Betsy Dougherty, Associate Professor. Recipient Lacey Vercellino, not pictured.
English Scholarships presented to Lizabeth Engelmeier and Amanda Jourdan by Betsy Dougherty, Associate Professor.